Featured Elevator
Fairmont Royal York
At 28 floors, the hotel was the tallest building in the British Empire until the completion of Commerce Court North. At an incredible 34 stories, the tower would remain the tallest building in the British Empire until 1962.
Designed by Ross and MacDonald, the Fairmont Royal York was built by the Canadian Pacific Railway as part of the network of chateau-style hotels connecting Canadians coast to coast. CPR had expanded its railway from northern Ontario to the Pacific coast, crossing the Prairies and the rugged mountains of southern British Columbia in the process.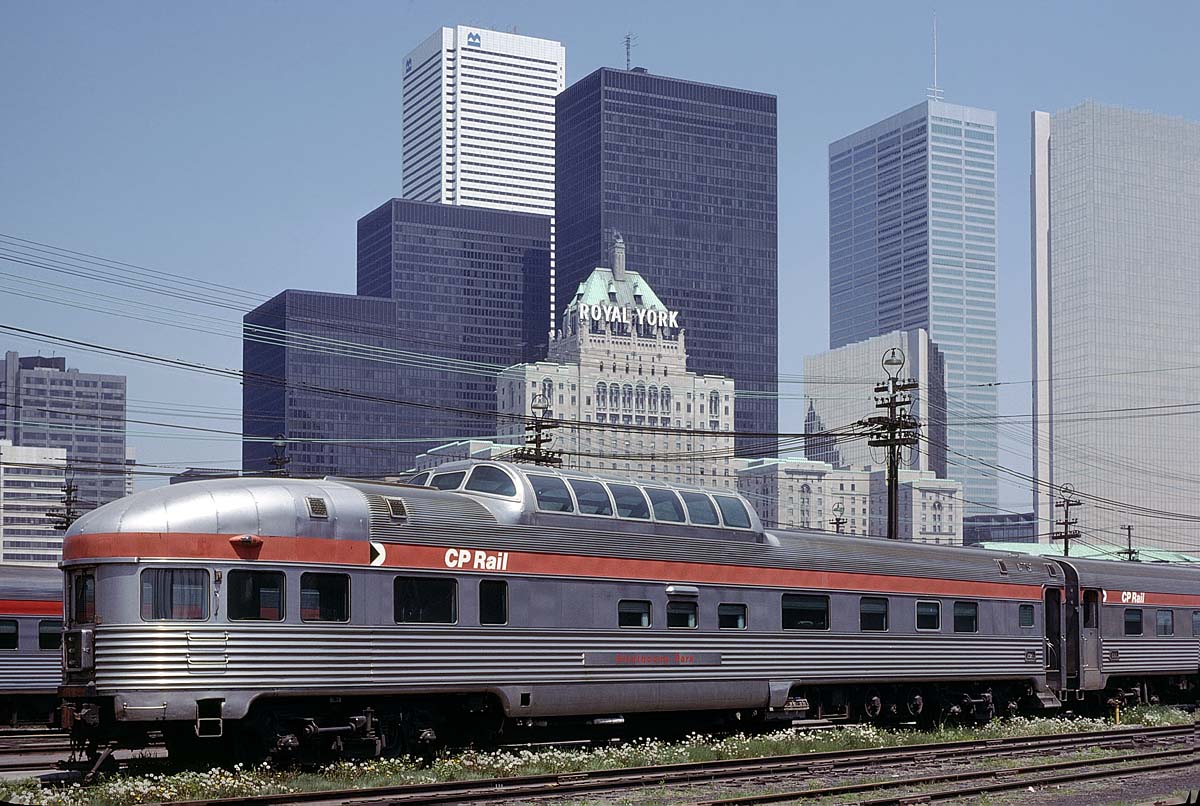 The Railway quickly realized there was also an opportunity to attract tourists to Canada, and began building luxury lodging like the Banff Springs Hotel, the Empress Hotel in Victoria, the Chateau Frontenac in Quebec City and the Royal York Hotel in Toronto to cater to wealthy visitors from Europe and the United States.
A state-of-the-art hotel for it's time, it featured ten Otis elevators that reached all twenty-eight floors. It's rumoured that people would travel to Toronto just for the opportunity to ride in them.
Royal York bellman Michael Calnan has worked the Queen's private elevator for each of her visits. He's worked there for 32 years.

Guests walk where the rich and famous walk: elevator number nine still carries illustrious guests such as Her Majesty Queen Elizabeth.
The elevator cabs are traditionally decorated with rich wood wall panels compete with brass fittings and hardware to suit. Green velvet wall panels nod to the massive green rooftop terrace, a sublime feature of the building for it's time. Centered on the rear wall an ornamental wall mirror, which now may feel standard was quite the feature for it's time.
Not only did CP build the railways linking the country together, the company also became an icon thanks to its growing empire including the sale of land to immigrants, as well as hotels and an airline that pitched Canada as a holiday destination around the globe.
To advertise its new offerings, CP began producing reams of iconic commercial art out of its own silkscreen studio in Montreal, commissioning work from famous Canadian artists —including members of the Group of Seven — and, in the process, redefining what it meant to be Canadian.
It's impossible to measure the quantity of commercial art that CP churned out over the years — even today, previously unknown posters still pop up in European auctions. The only company that would come remotely close to CP in terms of producing iconic commercial design is Coca-Cola, but even that's not really comparable, Choko said.
"We're talking about thousands of different posters printed, each one in hundreds or in thousands of copies in many different languages," he said. "I really don't think there was any equivalent."