TTC Brings Accessibility to Toronto's Transit System
Toronto's TTC's Easier Access Program has entered its 3rd Phase to meets their goal to make all subway stations accessible to everyone, regardless of their level of mobility. Today, more than half of Toronto's stations are accessible to people with disabilities. The Toronto Transit Commission has an ongoing commitment to provide safe and courteous transit services in a manner that respects the dignity and independence of all riders.
As of January 2019, TTC elevators serve 45 of the system's 75 stations. These elevators were specially designed for people using wheelchairs, scooters, walkers, other mobility devices or with baby strollers. The TTC also operates and maintains escalators throughout the subway system. An Interactive Subway Map highlights the stations that are now equipped with accessible features such as elevators and barrier-free entrances.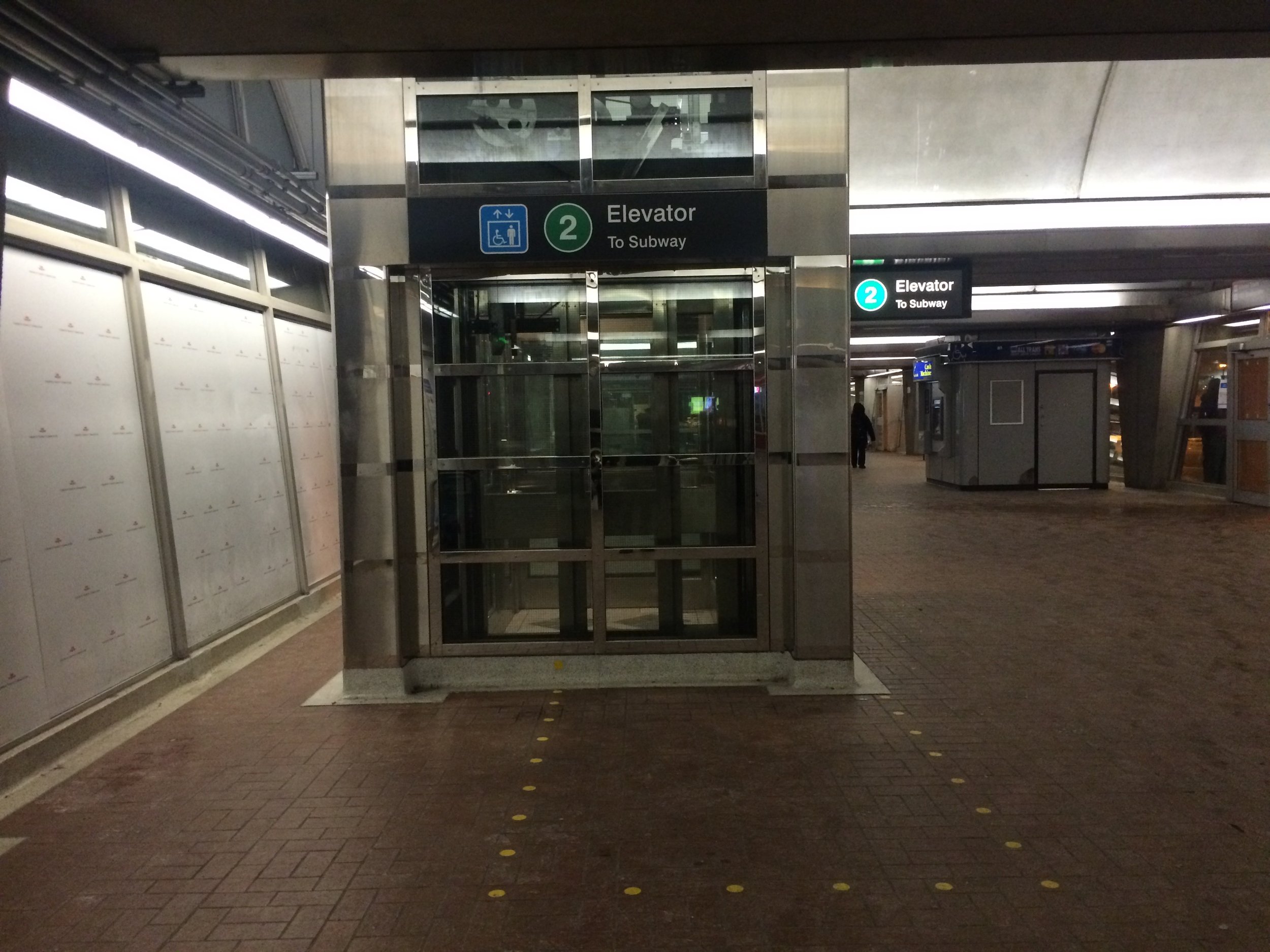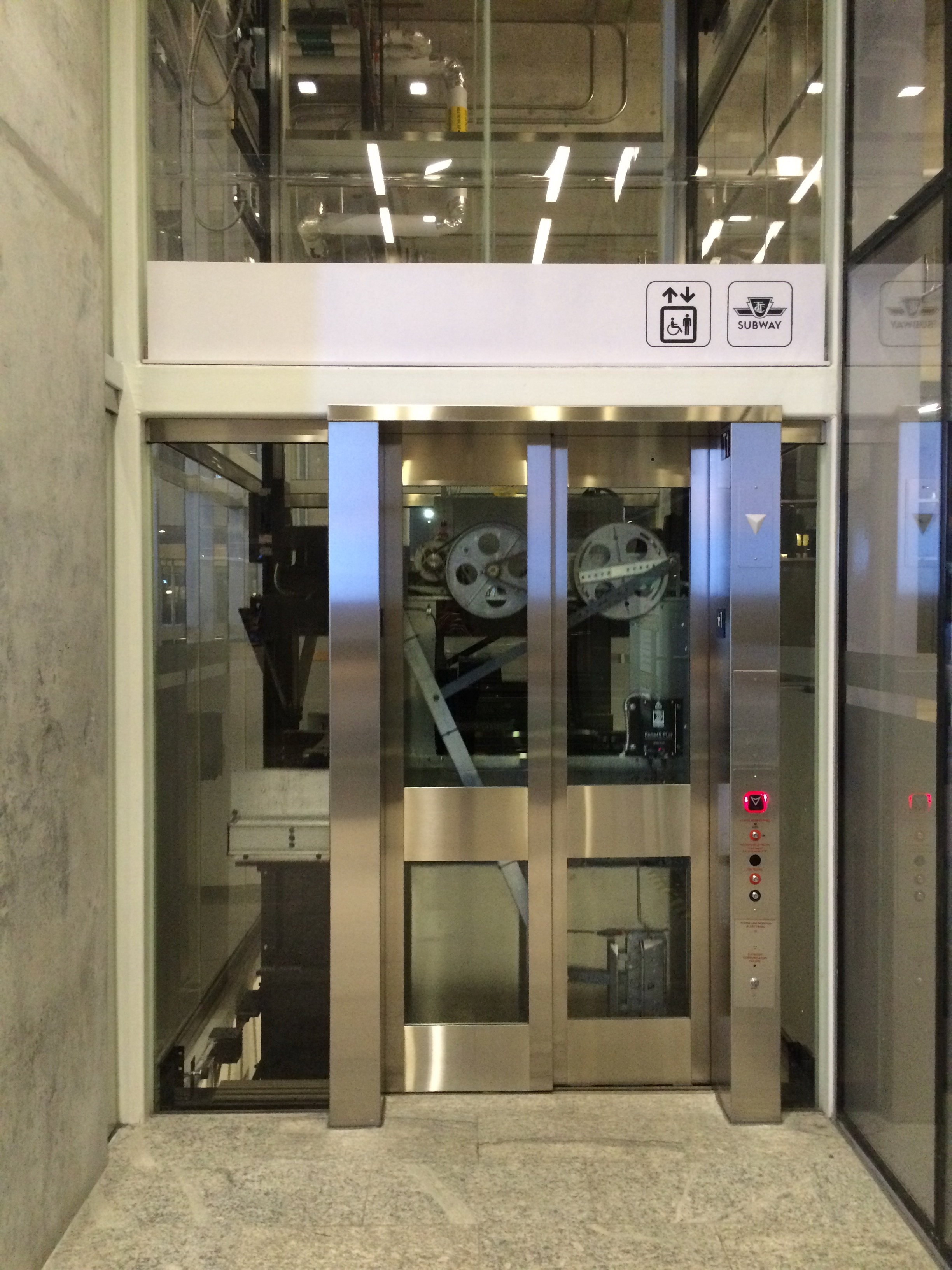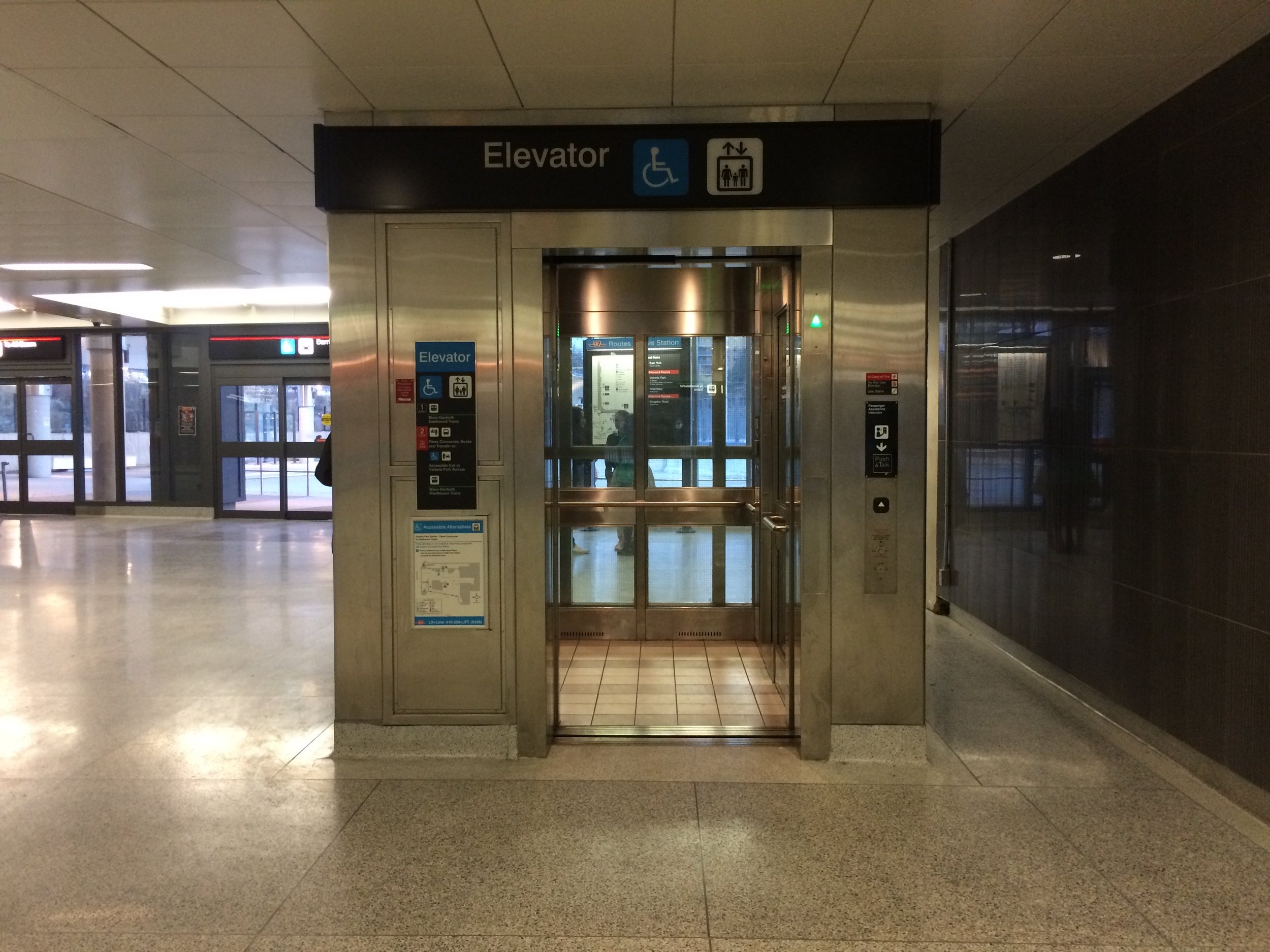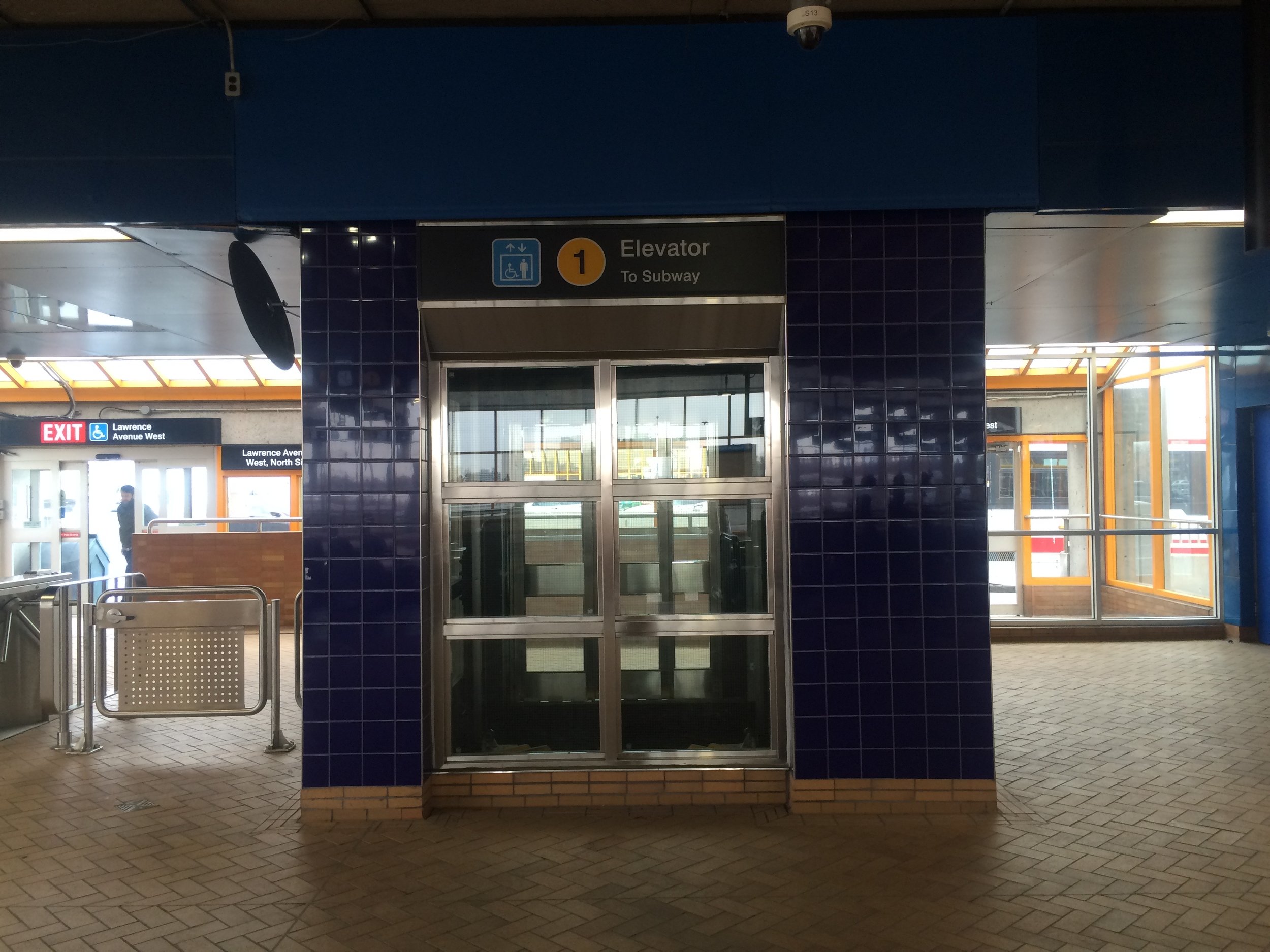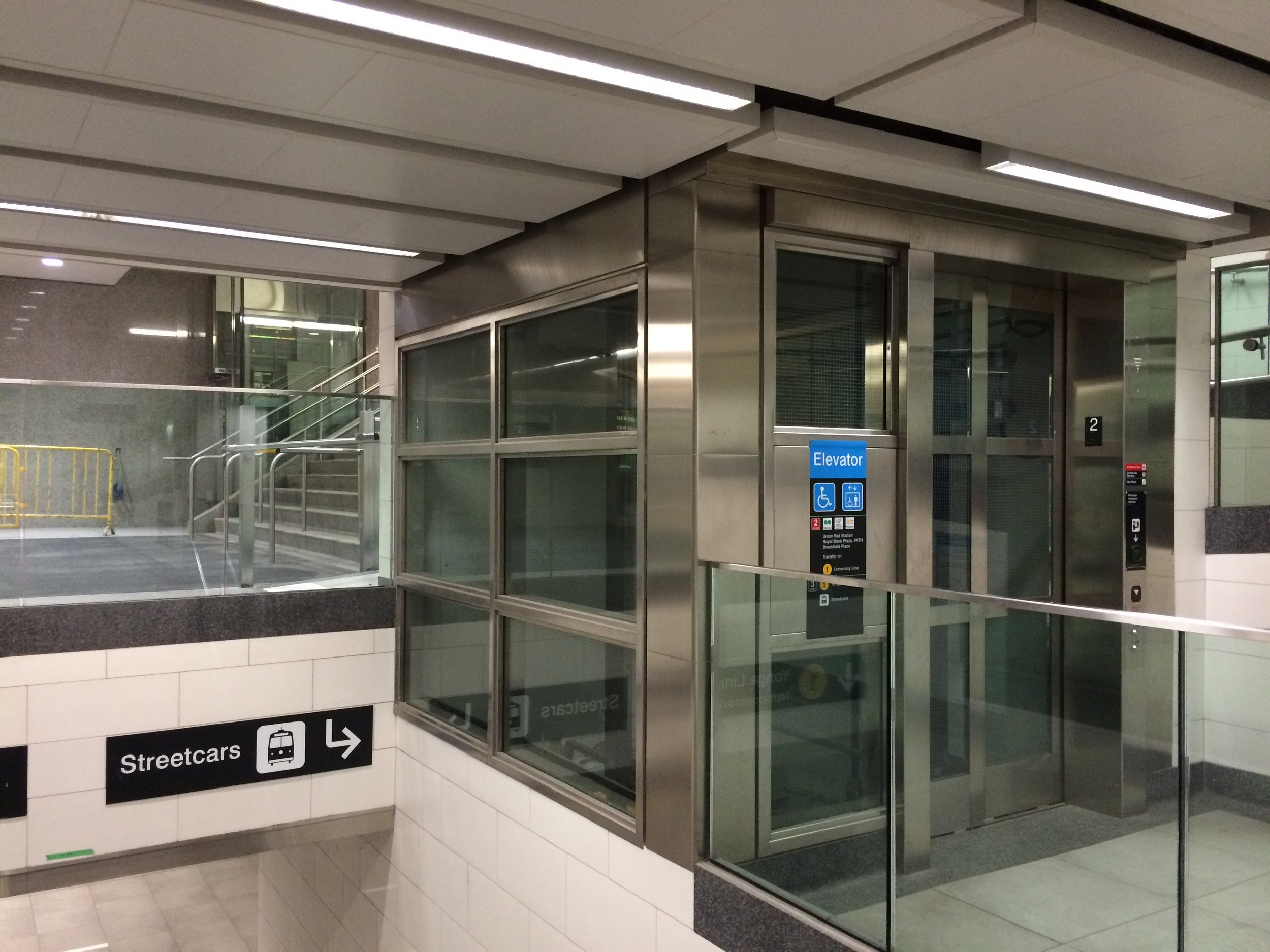 EXISTING ELEVATOR LOCATIONS
Elevators are available at the following stations:
Line 1 (Yonge-University): Vaughan Metropolitan Centre, Highway 407, Pioneer Village, York University, Finch West, Downsview Park, Sheppard West, Lawrence West, Eglinton West, St Clair West, St George, Queen's Park, St Patrick, Osgoode, St Andrew, Union, Queen, Dundas, Bloor-Yonge, St Clair, Davisville, Eglinton, York Mills, Sheppard-Yonge, North York Centre, Finch.

Line 2 (Bloor-Danforth): Kipling, Jane, Dundas West, Dufferin, Ossington, Bathurst, Spadina, St George, Bloor-Yonge, Broadview, Pape, Coxwell, Woodbine, Main Street, Victoria Park, Kennedy.

Line 3 (Scarborough): Kennedy, Scarborough Centre.

Line 4 (Sheppard): Sheppard-Yonge, Bayview, Bessarion, Leslie, Don Mills.
TTC Easier Access Project - Station Completion Schedule
The TTC's elevator installation project is scheduled to make the remaining stations accessible by 2025 with the addition of elevators, easier access fare gates, automatic sliding doors and other modifications.
Schedule for all stations to be completed by 2025, as required by Provincial AODA Legislation, based on full funding.
Hilarious TTC elevator reading Dan Brown's Inferno
According to Michelle P's reddit post, she "was just sitting there and heard a man talking on a speaker so I got up to look and it was THIS."
THIS was an elevator speaker, seeming to read Inferno. Out loud!